Diagnosing & Repairing Gearbox Systems
Car Mechanic Simulator 2015 - Diagnostics & Repairs
We have updated our site and moved a few things. An updated version of this page is available here:
Gearbox repairs are another fairly simple type of repair in Car Mechanic Simulator 2015. There are only a few places that these problems can hide and they are usually fairly easy to access.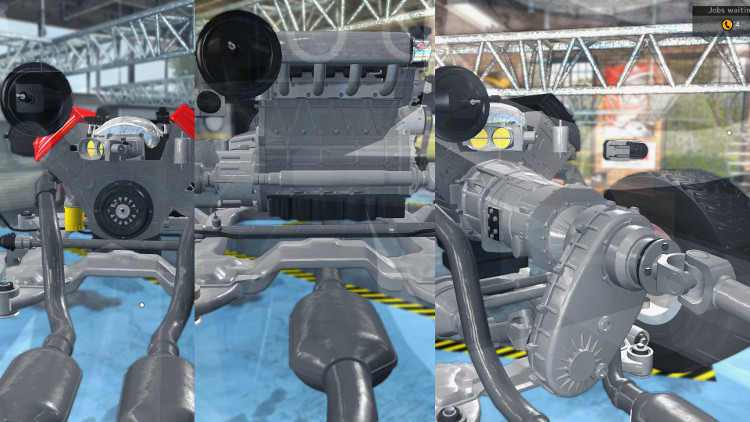 Rear Weel Drive Gearbox & Transfer Cases
Many of the vehicles in Car Mechanic Simulator 2015 have rear wheel drive. This implies a transmission, or Gearbox, and a Drive Shaft. You won't be able to get that gearbox off until you have removed the drive shaft.

However, once you have removed the driveshaft it's simple work to pull the gearbox and get to the last few parts of the 'Gearbox' part of the repairs. This includes the clutch plate, clutch pressure plate, clutch release bearing and flywheel. Only a few vehicles are equipped with a transfer case, which is mostly used on 4x4 vehicles.

Of these parts the only ones I have really had any luck repairing include the clutch plate, gearbox, drive shaft, and transfer case. Keep in mind you won't be able to remove the gearbox until you have removed the starter. Front wheel drive vehicles usually have it under the hood. Rear wheel drive is usually accessed under the car, along with the gearbox.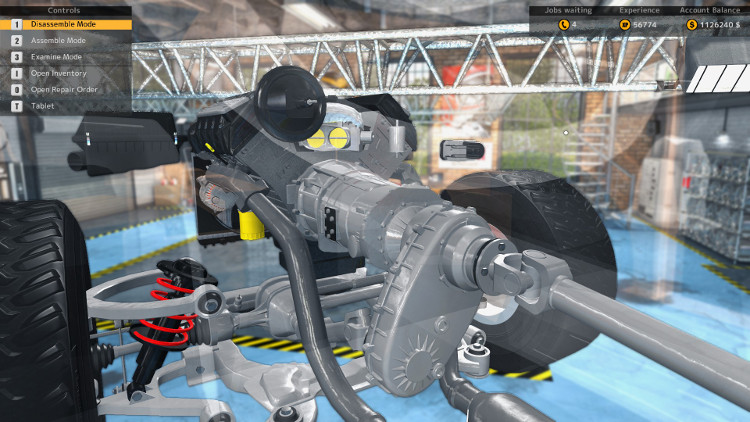 Front wheel drive vehicles are a little more involved but are not that different once you get to the Gearbox. You'll have to pull both front wheels, both drive shafts, and the drive axle before you can get to the Gearbox (transaxle). Once you are at the Gearbox, underneath it is the same story. A clutch release bearing, clutch pressure plate, clutch plate, and flywheel. On all vehicles, you'll need to pull the starter before you can remove the gearbox.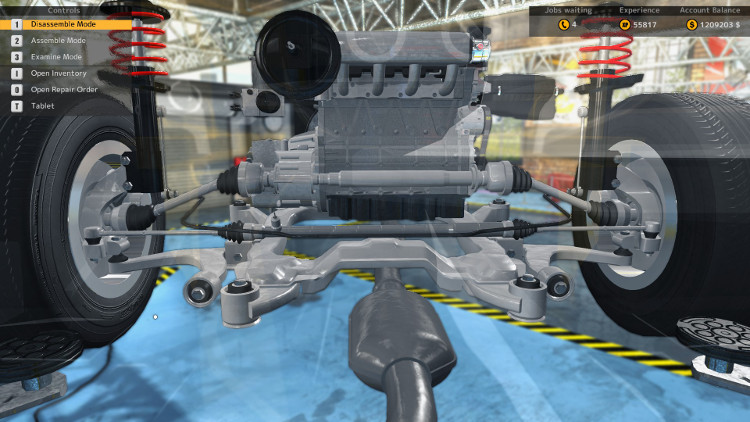 It is almost pointless to run any tests when the car only has gearbox problems. By looking under the car you'll know right away if any of the visible parts are damaged. If they are not, then the only other place they can be is behind the gearbox. By pulling the gearbox you have an instant visual of these parts. So to save yourself time, head under the car and take a look.